Varvara Roza Galleries and The Blender Gallery are proud to present the second major solo exhibition in London of Philip Tsiaras: "The Return of THE SUPERDOT: A Retrospective. The retrospective exhibition will feature a historic survey of paintings by prolific international artist Philip Tsiaras, known as 'The Greek Warhol', and will run from November 30th to December 23rd , 2022 at Gallery 8, 8 Duke Street St. James's, London. A full-length, hardback book titled "The SUPERDOT", published by Key Books, will accompany the exhibition. The New York-based artist will attend the invitation only opening event on Wednesday November 30th.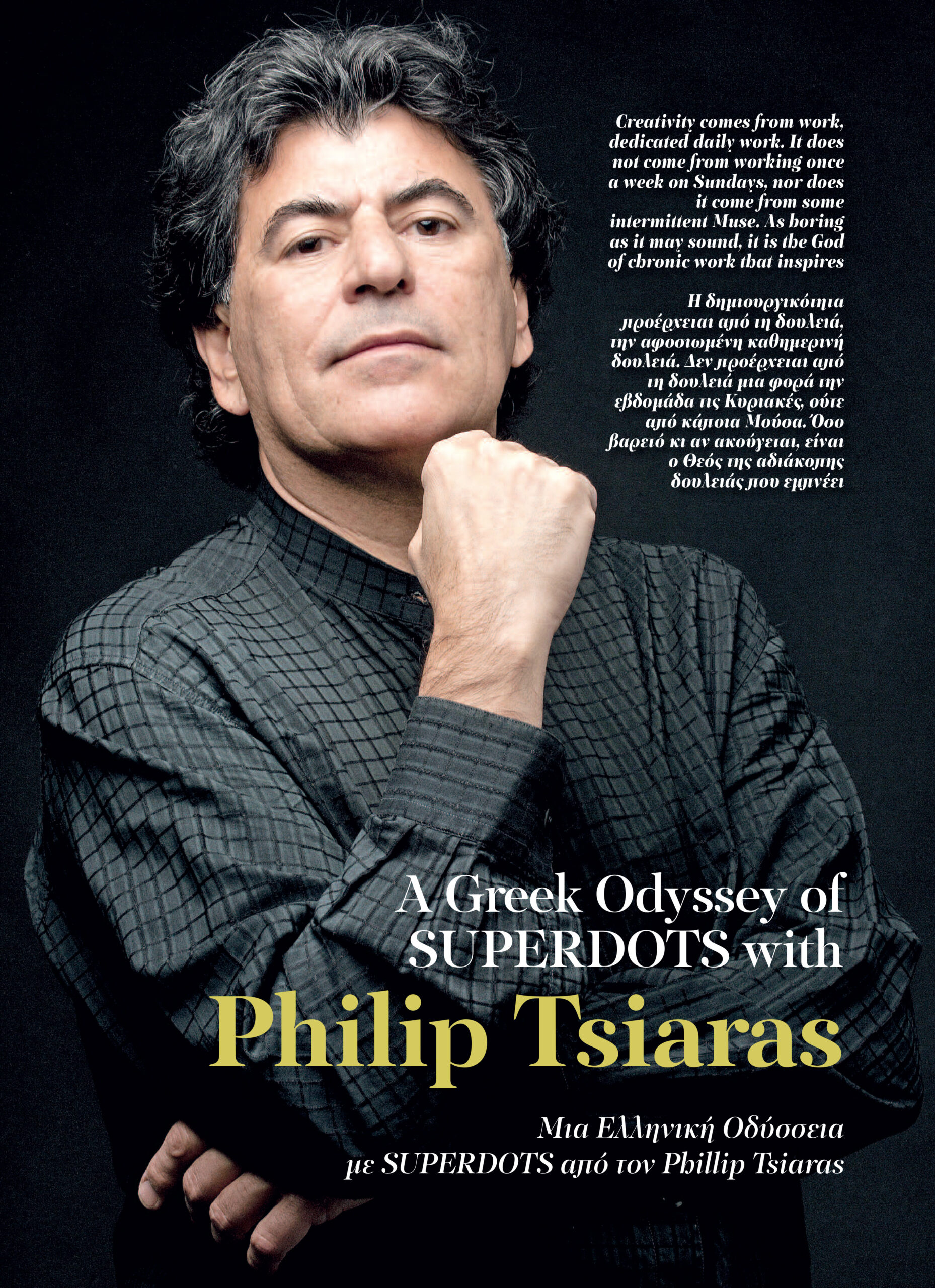 In a mosaic of millions of dots, the international pop artist presents modern paintings of celebrities that he calls "Divas, Personas, Monsters, and Friends". A child of two worlds, Greek-American Tsiaras fuses the old world with the new while creating a personal universe that exhibits a brilliance of rare creations as a painter, sculptor, photographer, and poet. Born in the United States, the son of Greek immigrants who left worn-torn Northern Greece, he received a privileged education at Amherst College where he studied music and comparative literature. A trained classical musician, he received a fellowship for his own poetry as well as his translations of contemporary Greek poets, primarily Ritsos, Cavafy, and Kariotakis.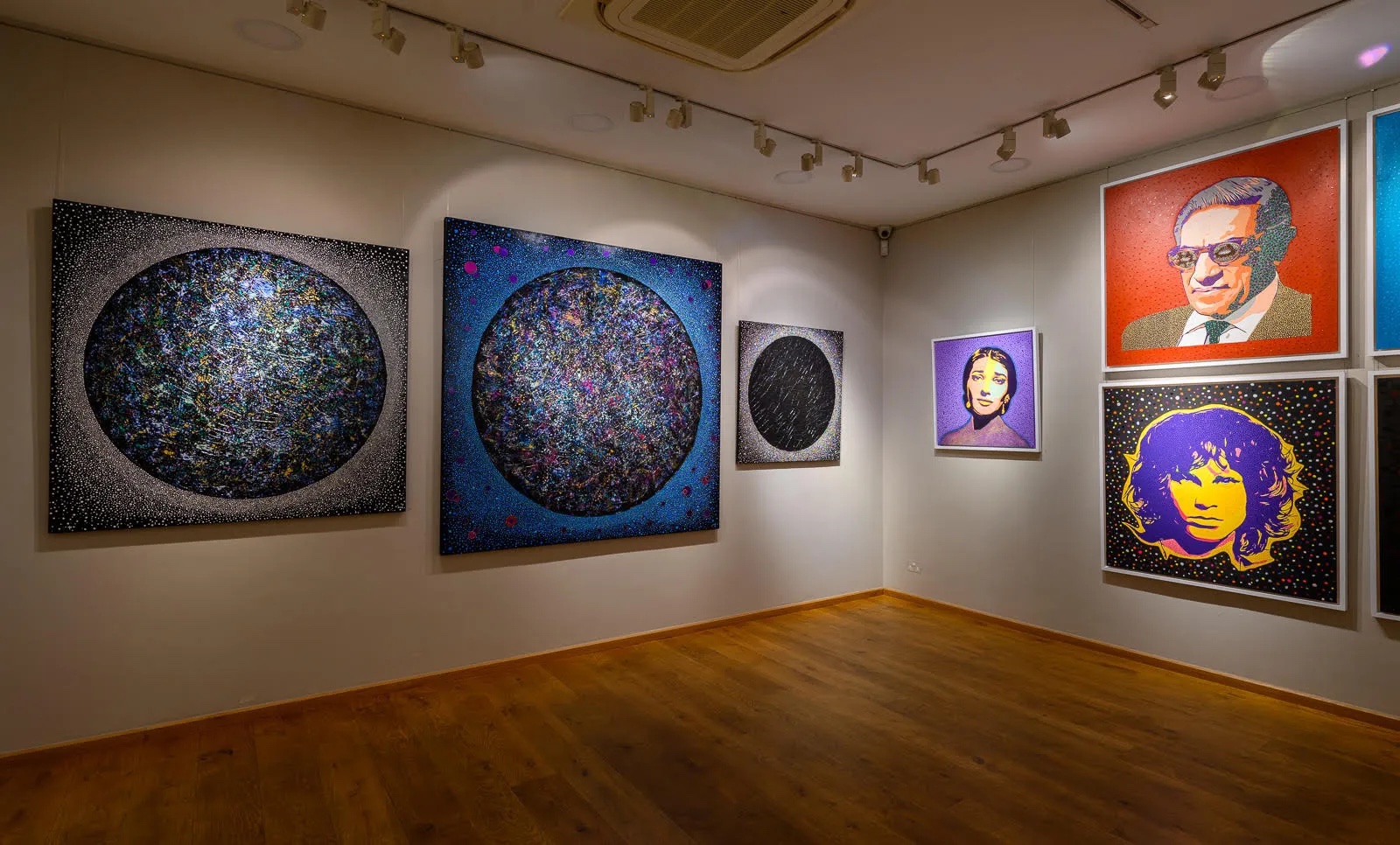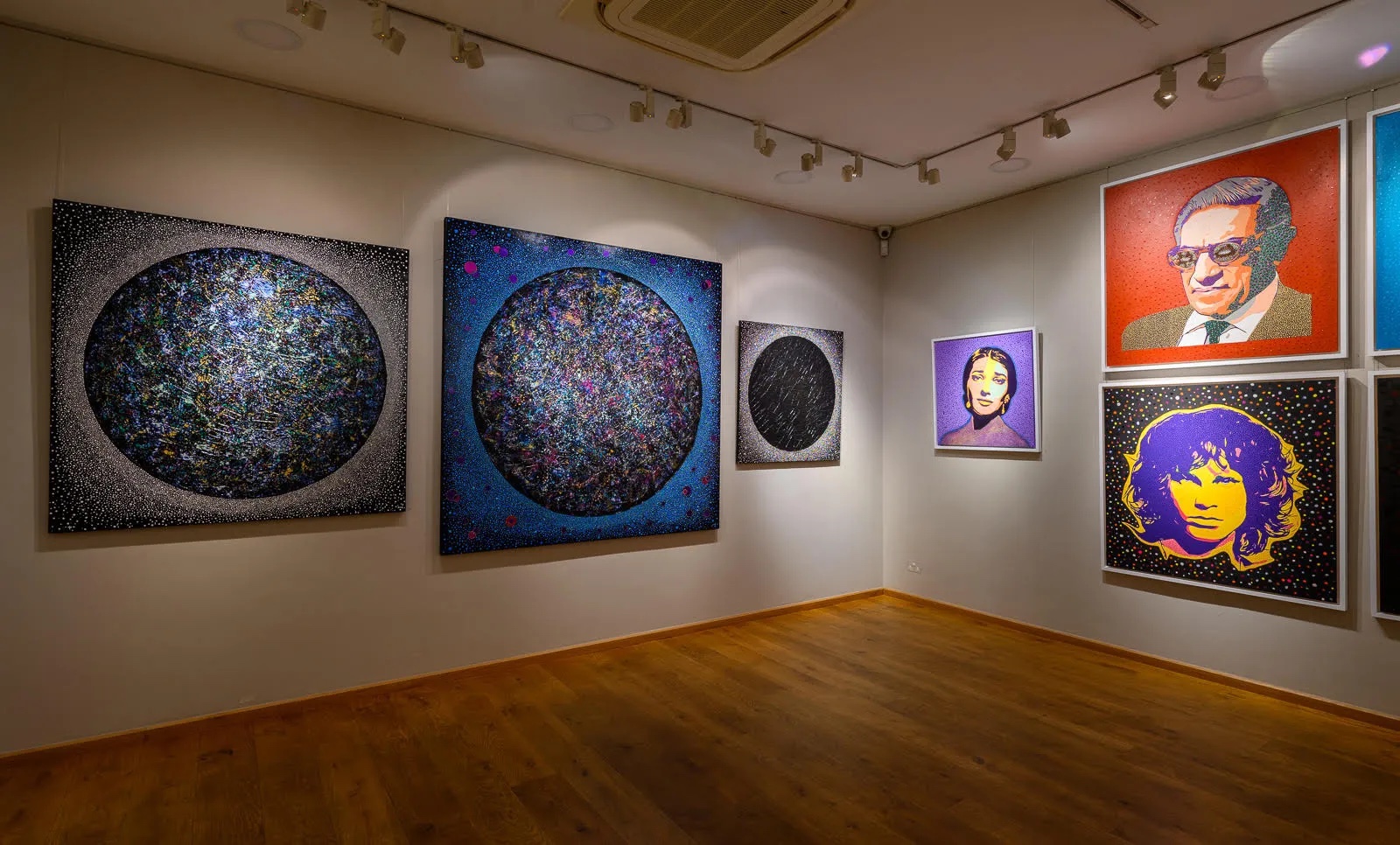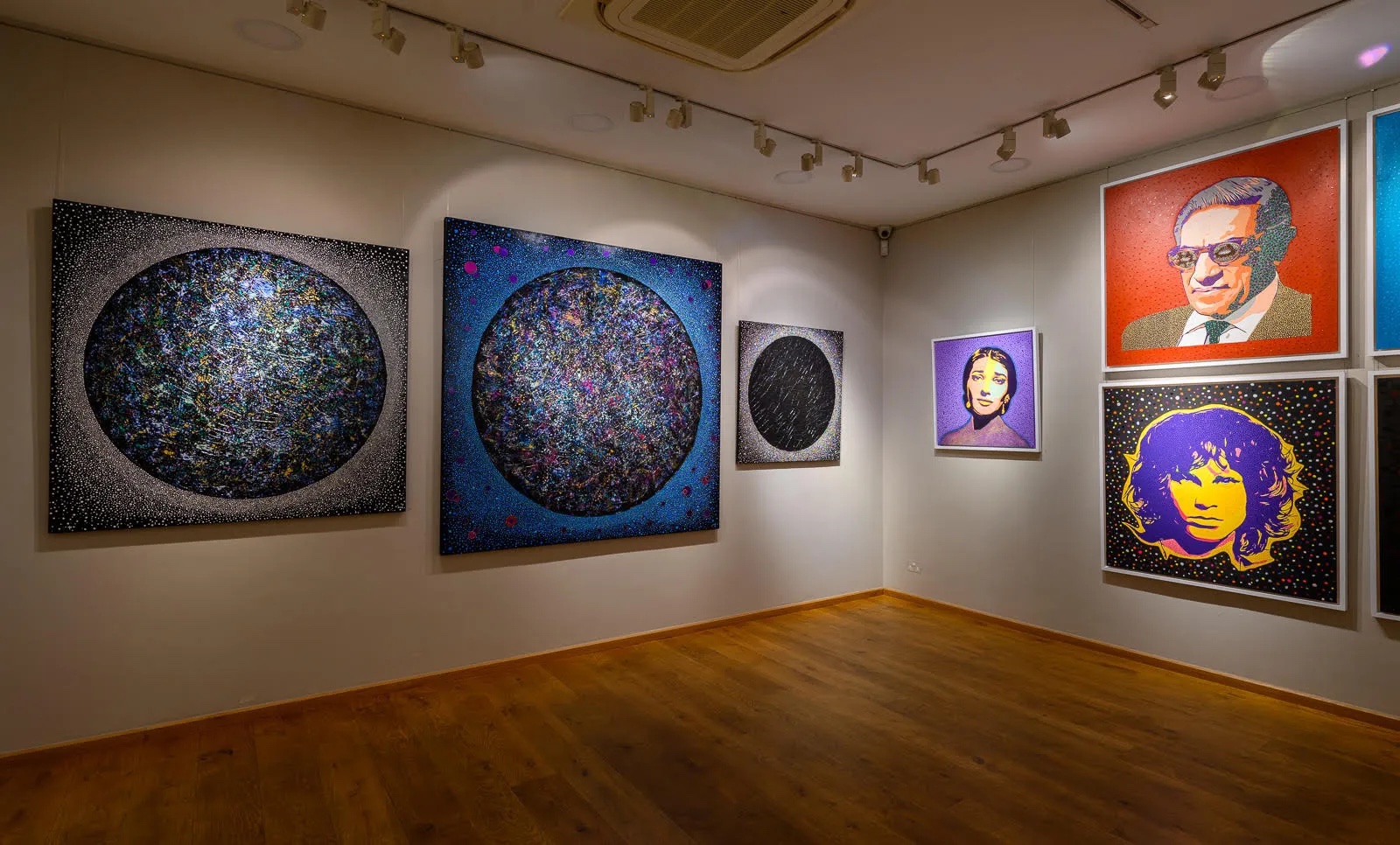 Lee Sharrock spoke to Greek-American artist Philip Tsiaras, whose inaugural UK retrospective of 'The Superdot' recently opened at Gallery 8 in Mayfair, presented by Varvara Roza Galleries (London) and The Blender Gallery (Athens). The solo exhibition at Gallery 8 covers 35 years of a pictorial exploration of the Dot, and is accompanied by a new 200-page book 'Philip Tsiaras: THE SUPERDOT', published by Key Books.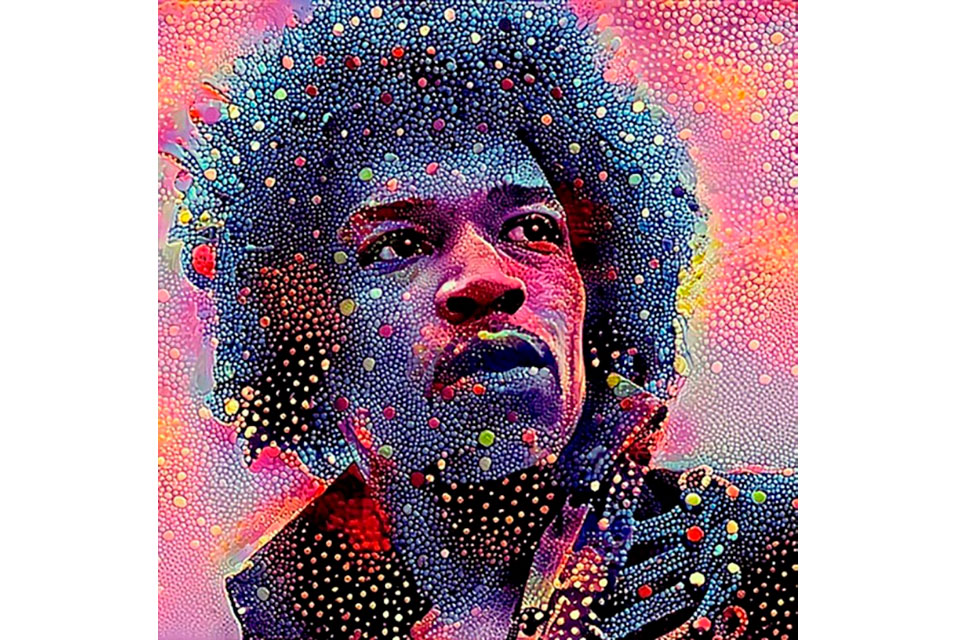 Retrospective of Philip Tsiaras 'Superdot' series exhibited in London for first time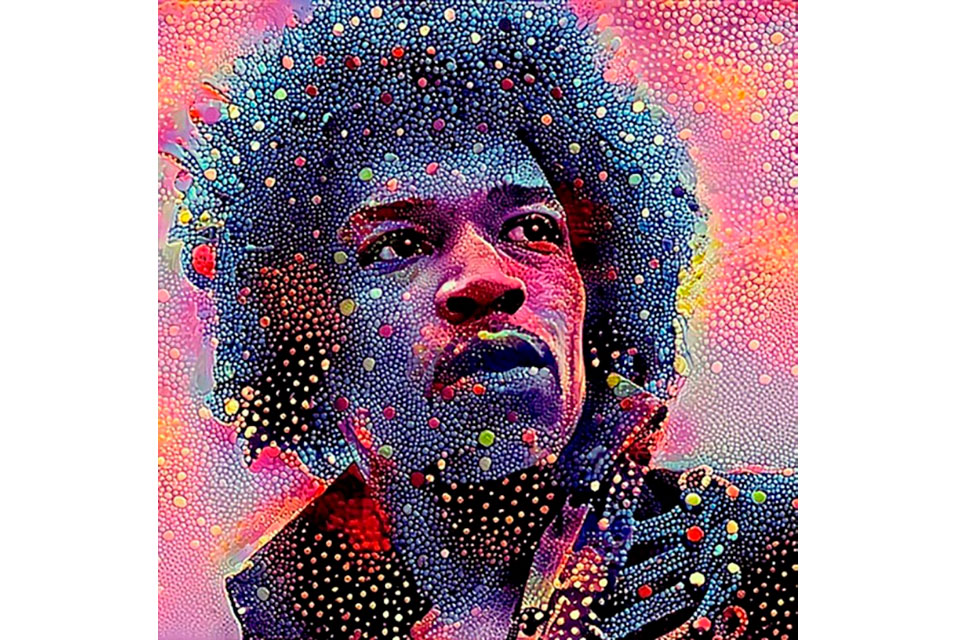 LONDON
.-
Varvara Roza Galleries
and
The Blender Gallery
announce a solo exhibition of Dot Pop Portraits by Philip Tsiaras at Gallery 8 in Mayfair. The exhibition showcases portraits of British political and Royal figures such as Winston Churchill, The Queen and Prince Philip, alongside legends from popular culture including opera diva Maria Callas, exotic painters Frida Kahlo and Salvador Dali, musical icons David Bowie, Jimi Hendrix, and Prince.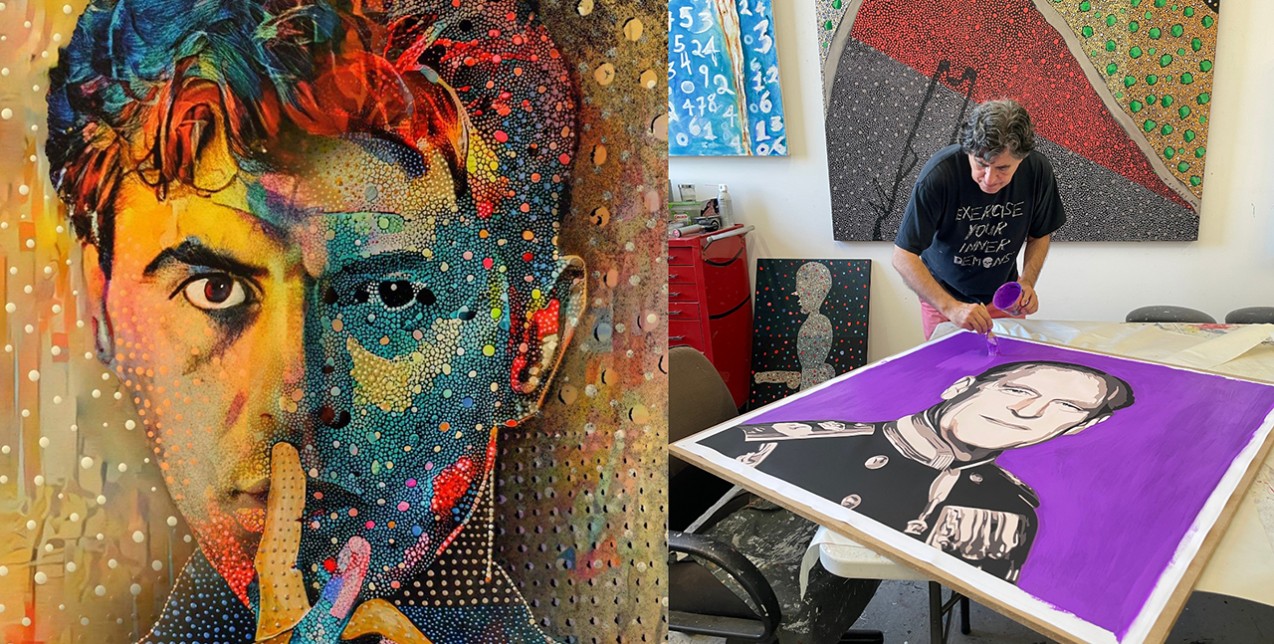 Connecting the art dots: International artist Philip Tsiaras talks about his new exhibition in London
Focusing on works from the well-known series "Dot Pop Portraits"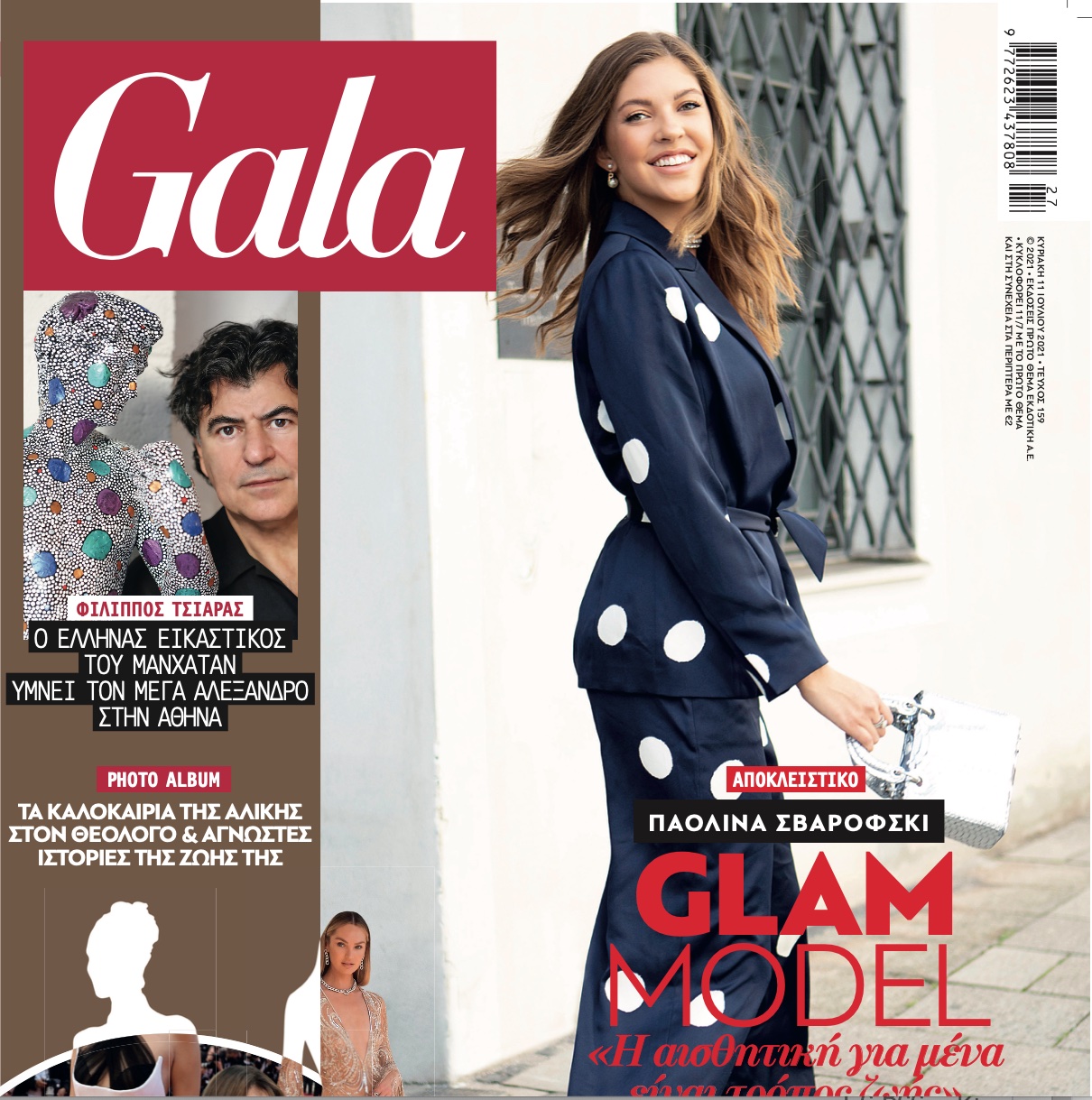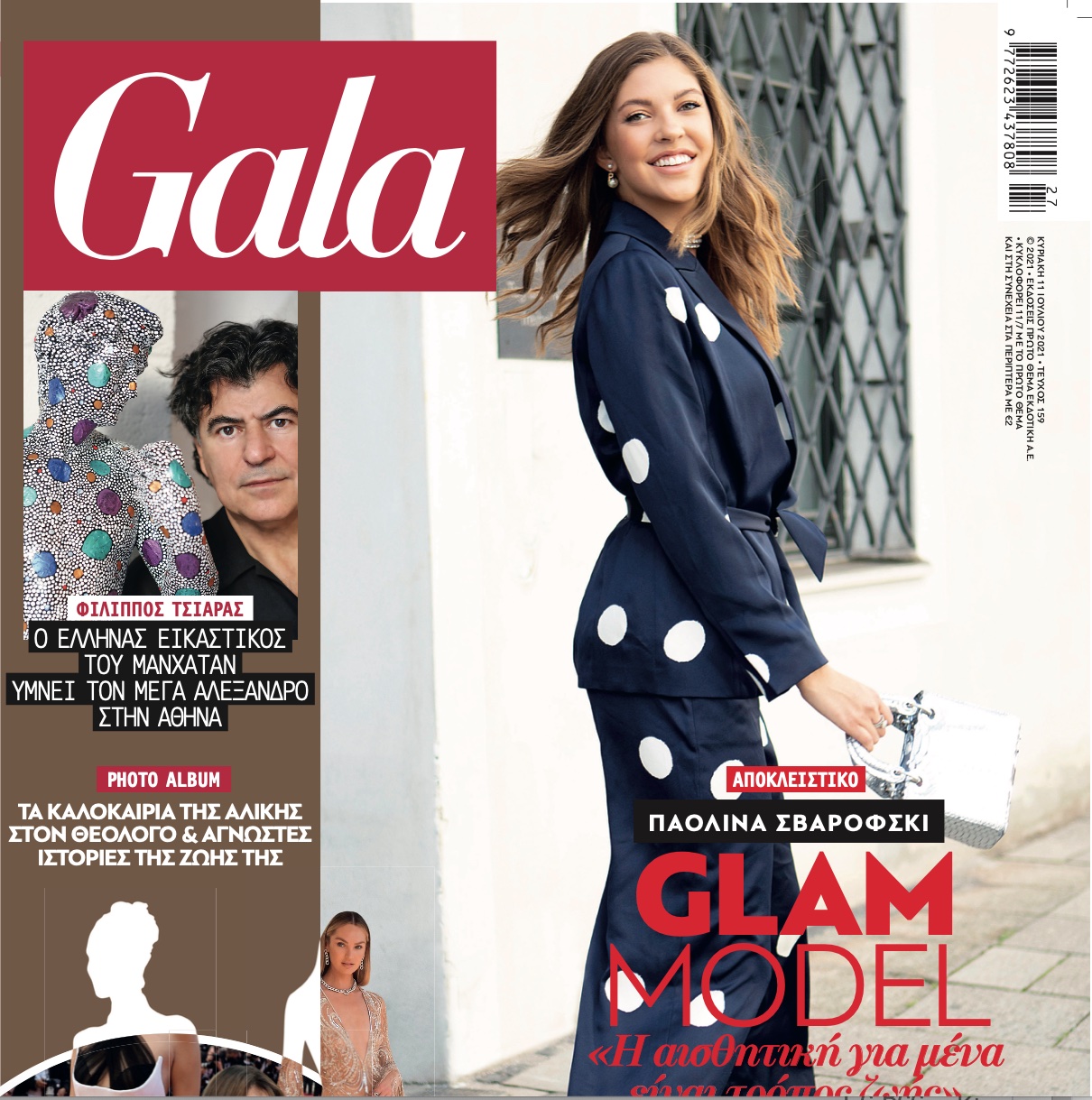 Mr.Tsiaras, what is interesting for the artist, to look into the future or looking back in time? How important do you consider your recent work, now using the archaic image of Alexander the Great in this time period for Greece?
All artists love history, even those iconoclasts who try to make you believe they can destroy history -love it, which is why they are so preoccupied with it.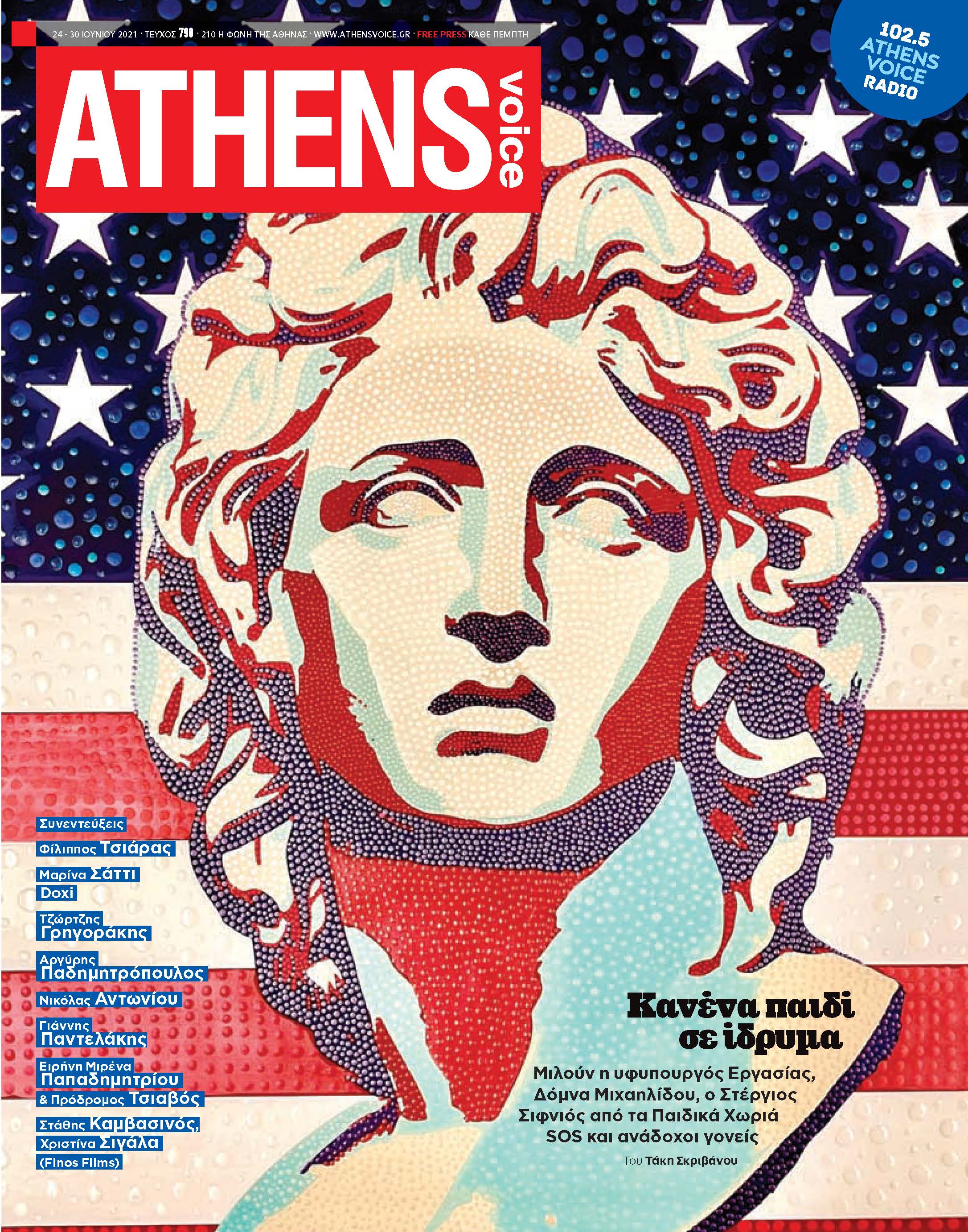 How do you feel returning to Greece with a new exhibition especially now during the era of the Pandemic?
I always feel like returning to Greece no matter where I am. That is the sad and joyous part of it. In other words, we Greeks of the Diaspora live a special dilemma, as to Who we are and Where we should be. We are bound to the culture that we grew up in, in my case American, the place where we were educated and spent our formative years-yet in our DNA is the Motherland, Ellada, the parched sun and salted sea, the mixture of senses, wild sage, oregano, and night-flowering jasmine. These are the inescapable things that remind, and then there is the visual beauty of this country that, as the Poet Seferis says, "wounds us". OK Now to the pandemic, another kind of "wounding"- this one more is actual than metaphysical.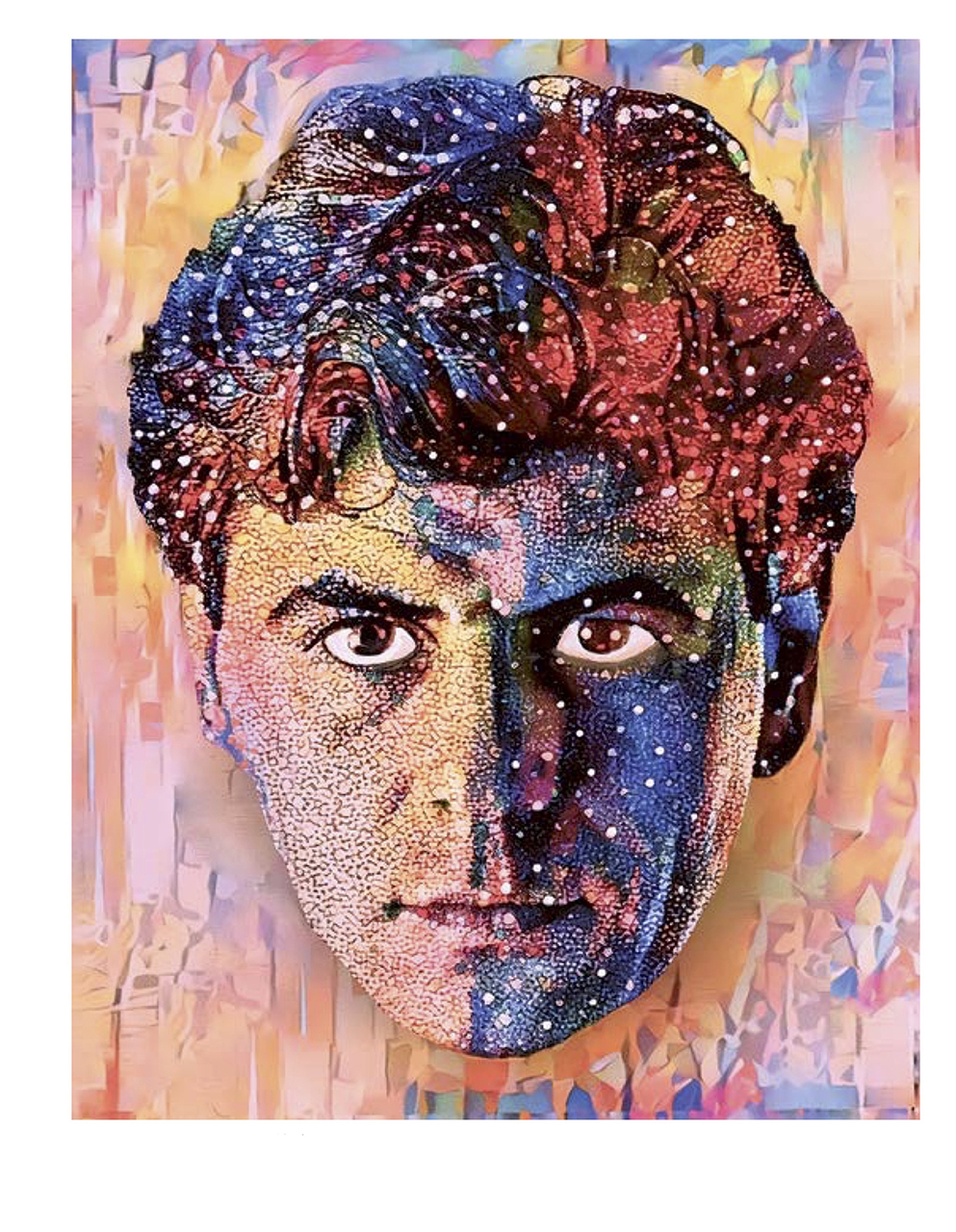 Philip Tsiaras puts the Dot in Pop Art
by Sakis Ioannidis | "K" Magazine Kathimerini, Jan 2020
*( The original article in Greek can be found here )