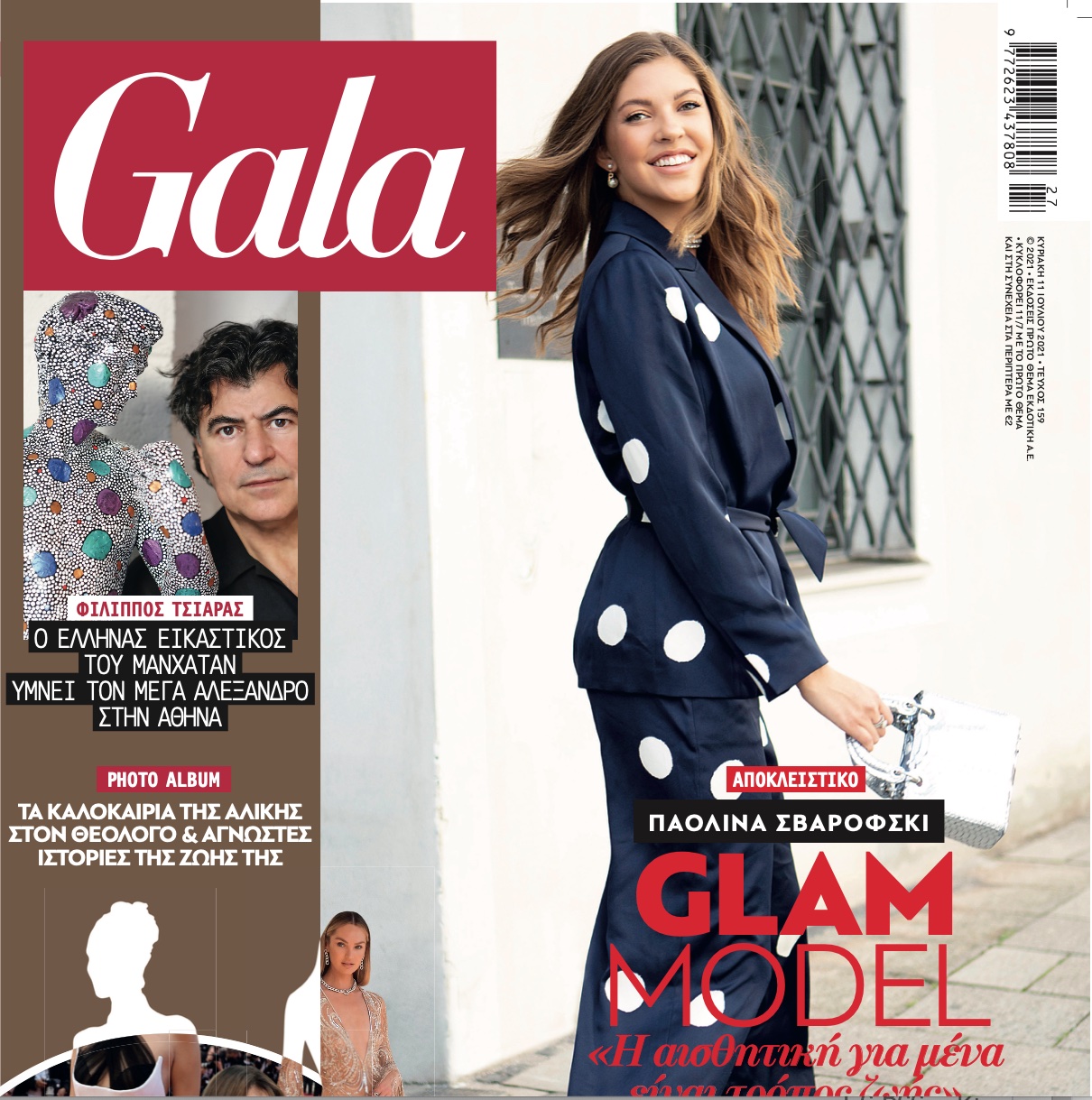 Interview: Philip Tsiaras with Penelope Massouri of Gala Magazine, June 2021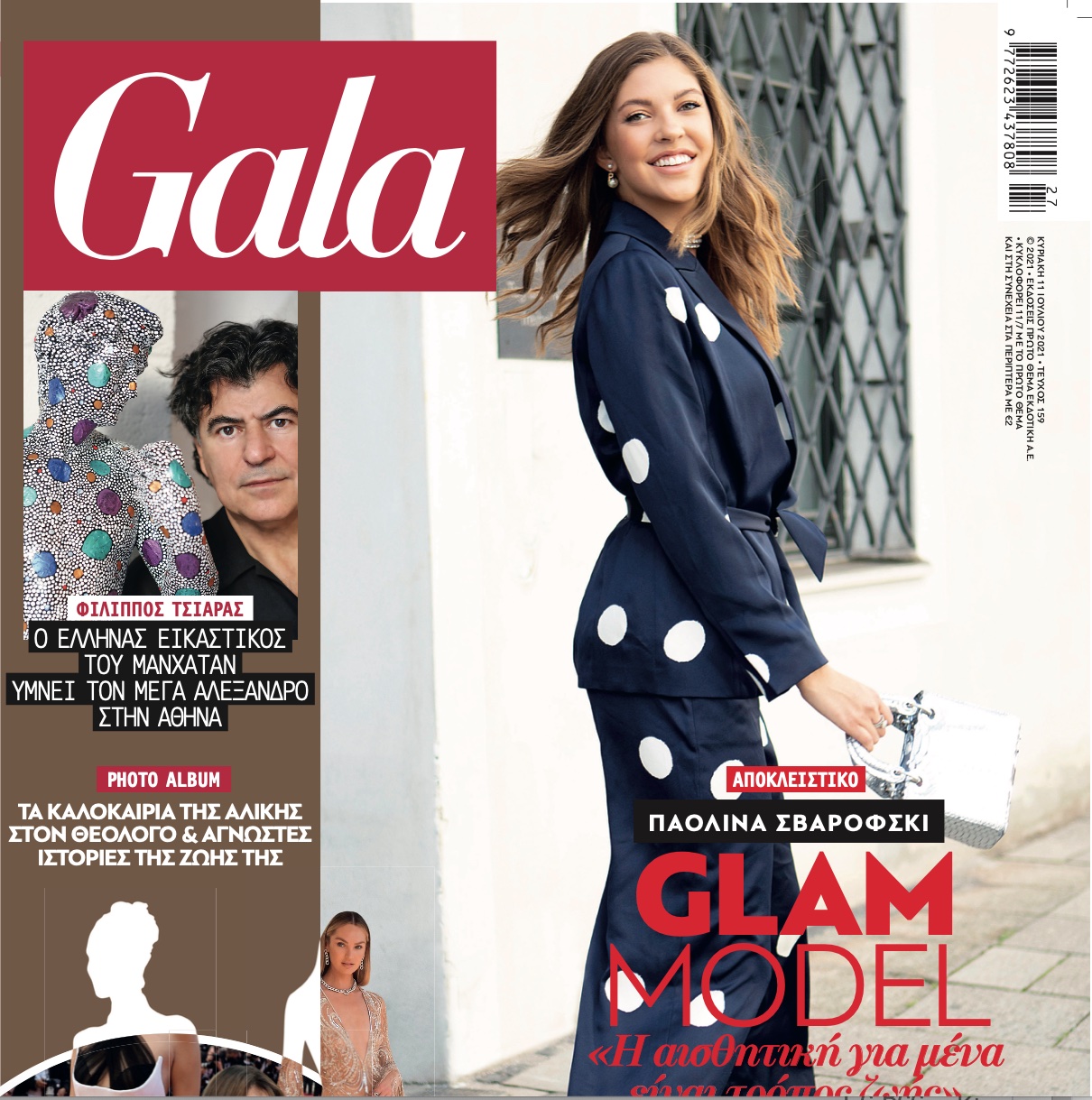 Mr.Tsiaras, what is interesting for the artist, to look into the future or looking back in time? How important do you consider your recent work, now using the archaic image of Alexander the Great in this time period for Greece?
All artists love history, even those iconoclasts who try to make you believe they can destroy history -love it, which is why they are so preoccupied with it.
In short, it would be impossible to learn and evolve without the benefit of our ancestral history. In the case of choosing Alexander the Great for this exhibition it was for me automatic. This is a case of archaic modernism, I have brought Alexander into the 21st Century, into the Dot Pop techno age.
When considering the 200th anniversary of the Greek revolution and independence, I decided to go to the source of Hellenism. In other words, the international symbol of the Ultra-Hellene, Alexander the Great. As a person of the diaspora, I needed to explore his portrait, because no other person in our history, has the majesty, reach and romance of Alexander. It is why he is, and continues to be, admired more as a Myth than a man-and Greece- in all of this pursuit- is never forgotten.
Did the coronavirus scare you as you live in NYC, the City was hit hard?
Τhe corona virus scared everyone, everywhere, if someone says it did not, they are either stupid or lying. How can you not be afraid when walking by a hospital there were refrigerated trucks to transport dead bodies on a daily basis. There were large open graves dug up in the Bronx of New York where people were buried on mass. Hospital rooms were filled to capacity, and thousands of recorded people dying every day.
It was simply a kind of nightmare.
And yet in all this chaos many positive things happened.
How do you mean that?
The Earth had a chance to reset itself in a major way. The seas were undisturbed and cleaned themselves. Cities rejoiced in their utter silence. Times Square emptied of everything except for the faint sound of snow falling. We were experiencing the most inward expression of our time. The soul for once seemed more important than ever, and relationships began to matter more than one could imagine.
How responsive is your work from a commercial point of view?
The commercial part of art is the gorilla in the room that no one wants to acknowledge. Meaning it is a necessary evil, without it you cannot live, but embracing it too much is certain death. It is a double-edged sword, a kind of refuge. I like to think of the poet Kariotakis relationship to poetry,
In the body, in memory we suffer
And when all things reject us
Poetry is the still refuge we begrudge.
How is a collaboration with Mr. Guggenheim personally?
Philippe Hoerle Guggenheim is my gallerist in NYC- owner of HG Contemporary Gallery. He is related to the Guggenheim family but rarely talks about it. He is a typically elegant European with a real zeal for cutting edge Contemporary art. We will begin preparing another exhibition for NYC now that covid seems to be pretty much over. In any case NYC is treating covid now almost like it didn't happen. All theater, Broadway, galleries restaurant will be fully open.
How much does Greek culture inspire you? Your references to the diaspora, archaic symbols and even the modern tradition mark your works.
No matter what I try to do, it is difficult to erase one's DNA. All of my work has an almost genetic interdependency on my Greek heritage. Even if I try to disguise it (which sometimes I elegantly can) it will always show itself in the end. So why bother trying. Rejoice in who you are!
Why did you want to show your work in Athens? Give us some of your impressions of Athens?
Perhaps we could finish here, In the sense that I may need to answer with a small novel.
First, I am an artist, and making an exhibition in a beautiful space like the Blender Gallery in Glyfada is critical for my personal self-esteem. There was also great support and collaboration from Varvara Rozos, a dynamic young art dealer from London.
The Blender gallery looks like a small museum and the people there are professional and make the artist feel very welcomed. It is the perfect place to show my many DOT Portraits of Alexander the Great. The only other better place might be the new Pinakothek of Athens, but they have not asked me yet!
In terms of Athens, I have been coming for more than 30 years, keep an apartment in Kolonaki, so I can come and go easily from the US. Without a car you can live in Kolonaki and have appointments easily, because most people during the week will come to the Center, whether they are from Varkiza or Ekali.
On a more organic note, I particularly look forward to Fridays. When I journey up many flights of outdoor stairs to the Laiiki agora, the Farmer's market on Ksenoktratous. Look for my favorite vendor, one woman who always sells me fresh, unsalted olives, often from Chalkidiki. We don't have these things in New York!
I the meantime, I am sandwiched between the Acropolis on one side and the Lycabettus Hill on the other, while smelling real tomatoes and tasting sweet grapes. Simple and yet incredible.
And about Greece, Philippos, do you feel about coming back and forth from NYC?
Let me be honest. Greece itself, all of Greece, is paradise- particularly in the summer. I have traveled the entire world, and never found seas like any of our Greek seas. A sun that browns you perfectly in the shade. Fish and meats cooked sweeter than candy.
Greece is a country of variety and complexity, of social divides, of historic intrigue, of pessimism and optimism ingeniously wrapped in a dolma of cultural delight. What can I tell you? if I really knew what draws me here so often—I might stop coming! And that is the magic of Hellas.